Snowshoeing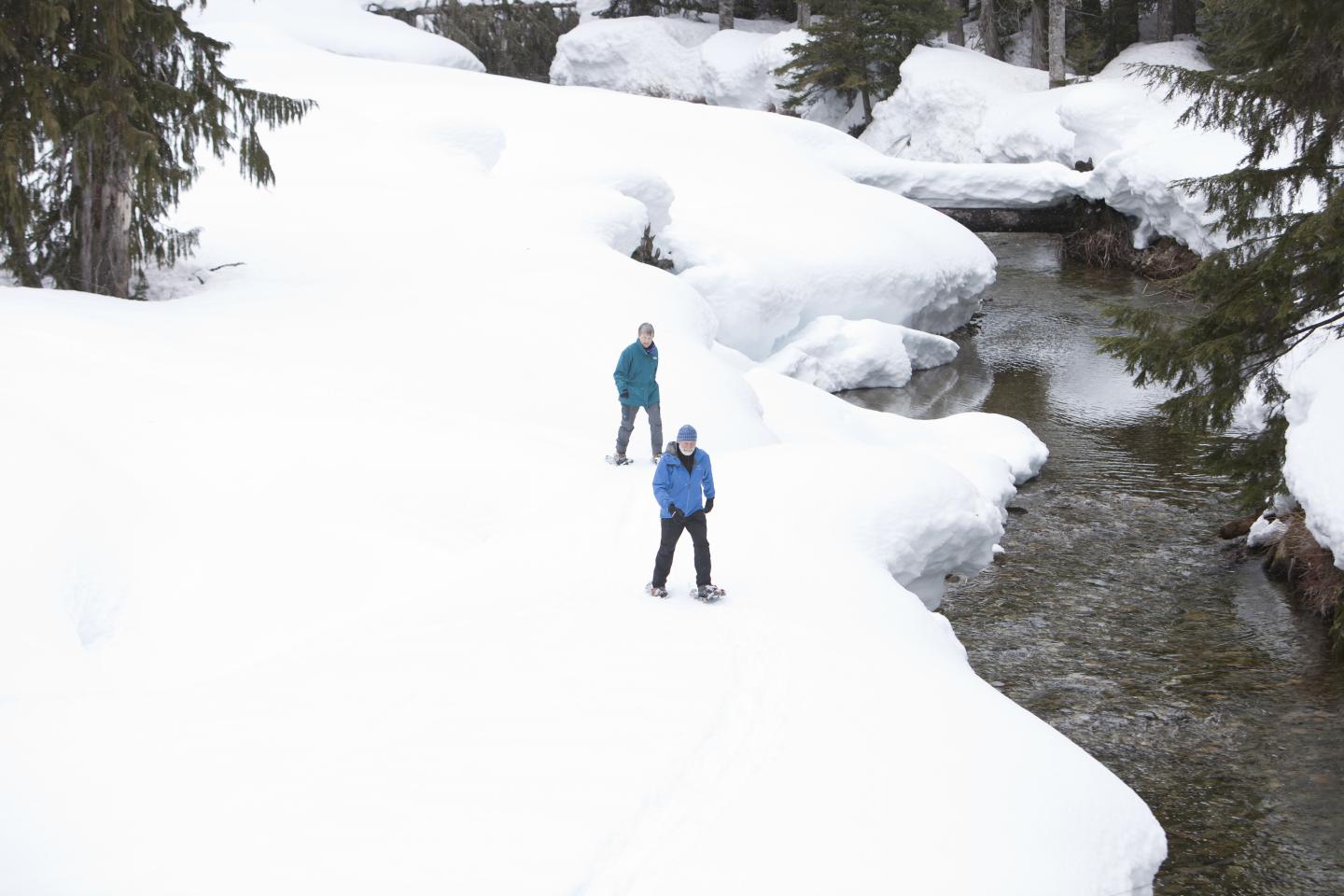 Availability
Winter 23/24
Wander through a winter wonderland
Join us for an unforgettable snowshoeing experience in the stunning Callaghan Valley. Explore the Park's Olympic legacy and immerse yourself in a breathtaking winter wonderland with pristine snow, towering trees, and stunning mountain vistas. Over 30 kilometres of well-marked snowshoe trails are waiting to be explored.
Whether you're a seasoned outdoor enthusiast or it's your first time on snow, snowshoeing is the perfect way to experience this magical winter landscape. If you need equipment for the day, we offer a range of snowshoe rentals, with sizes suitable for children and adults. Unsure what to wear or bring for your first snowshoe adventure? Read our handy Know Before You Go guide.
Come and experience the magic of snowshoeing at Whistler Olympic Park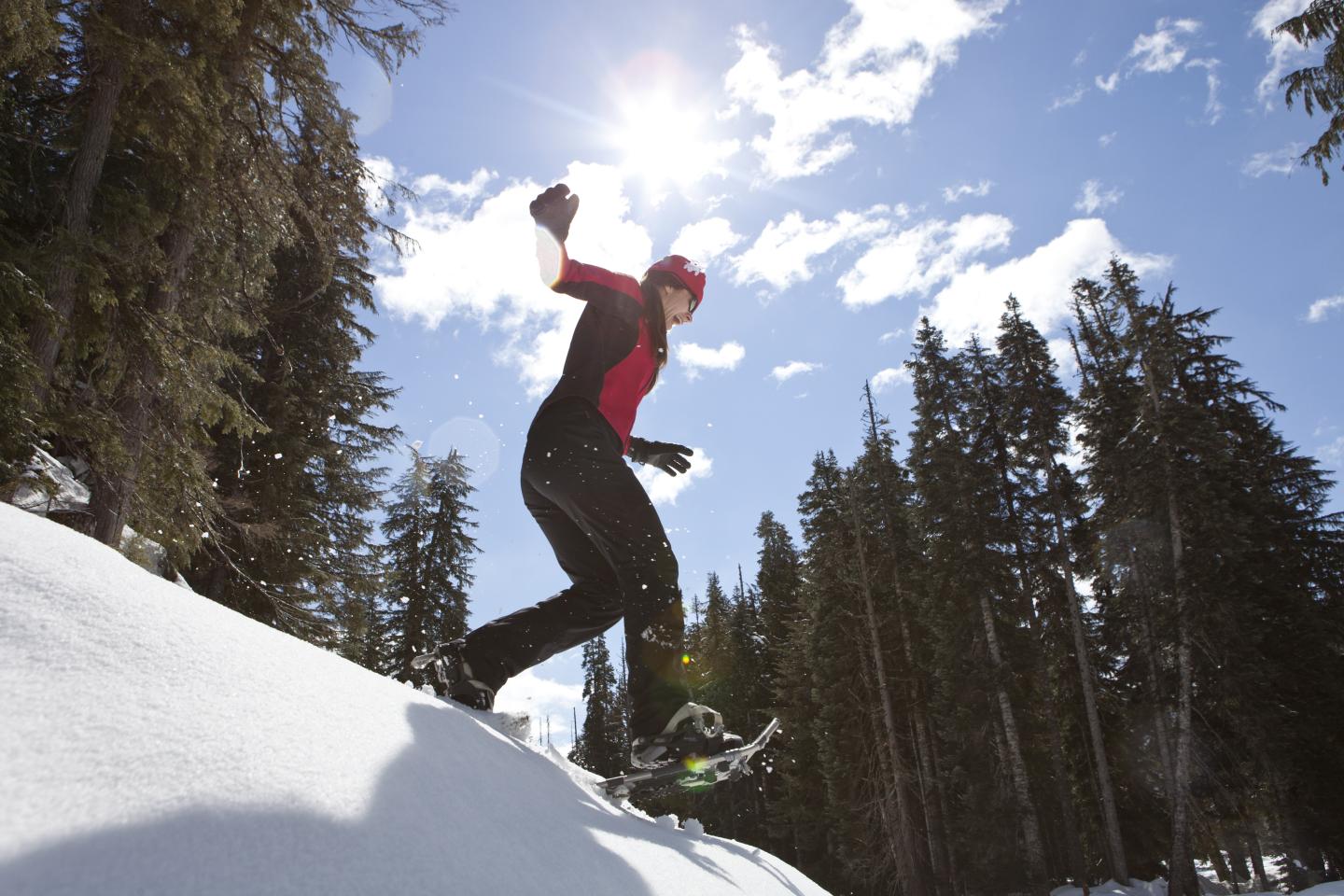 The Area
We have a variety of trail options, including easy, family-friendly loops and more challenging routes for experienced hikers. We even have dog-friendly snowshoe trails, so your furry friend can come along too.
With world-class facilities, including a full-service Day Lodge with a café, Whistler Olympic Park is the perfect winter getaway for individuals, families, and groups. Whether you're seeking adventure or simply want to enjoy time in the outdoors, we have something for everyone.
Snowshoeing is self guided. Guided tours are available.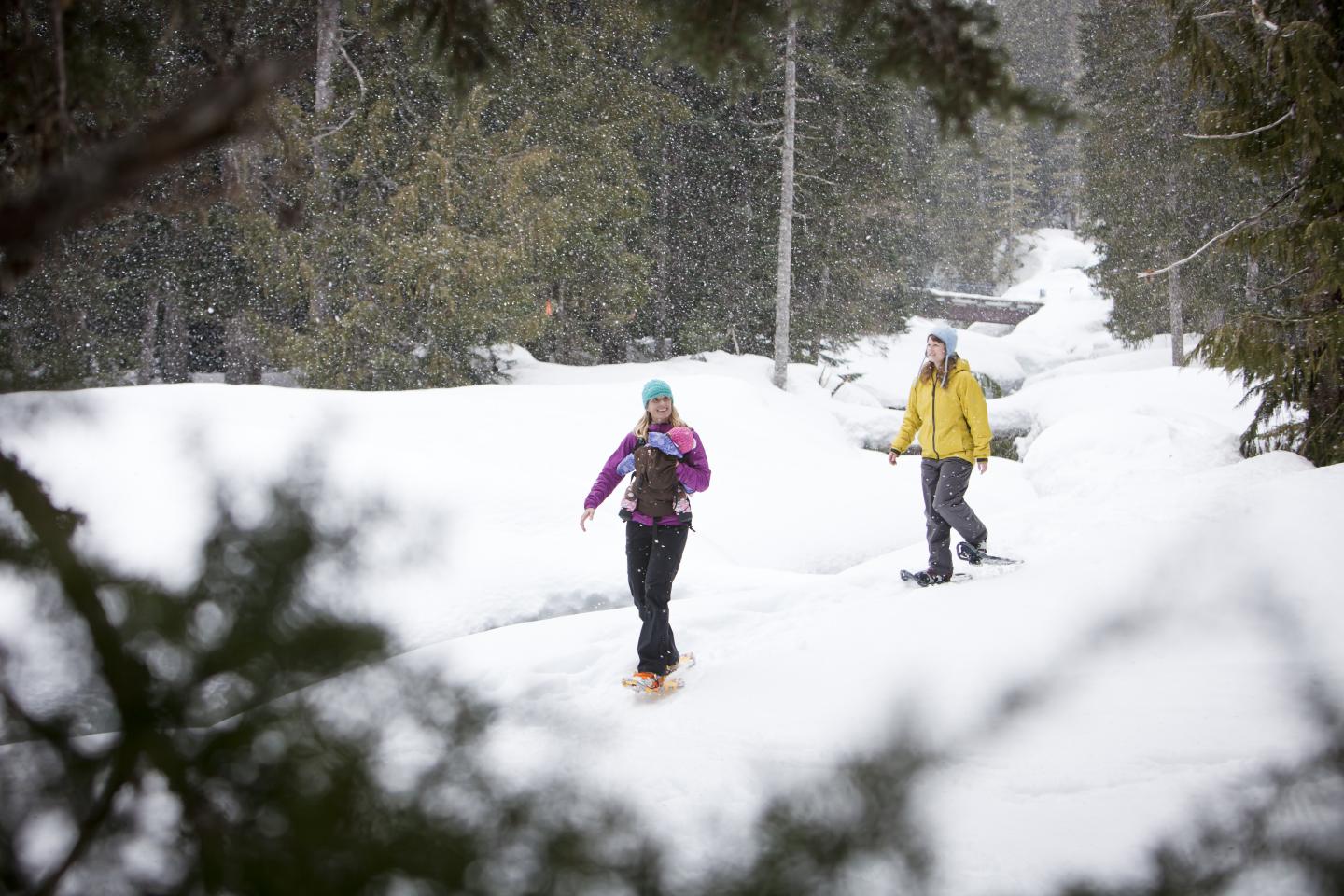 Check Conditions Before You Visit
Stay up-to-date with operating hours, available services at the Day Lodge, and trail and grooming information by checking our daily updated conditions page.
We're Here to Help
If you have questions about cross-country skiing at Whistler Olympic Park or need advice to plan your visit, our friendly Guest Services team is here to help. You can reach by email  or phone at 604-964-0059.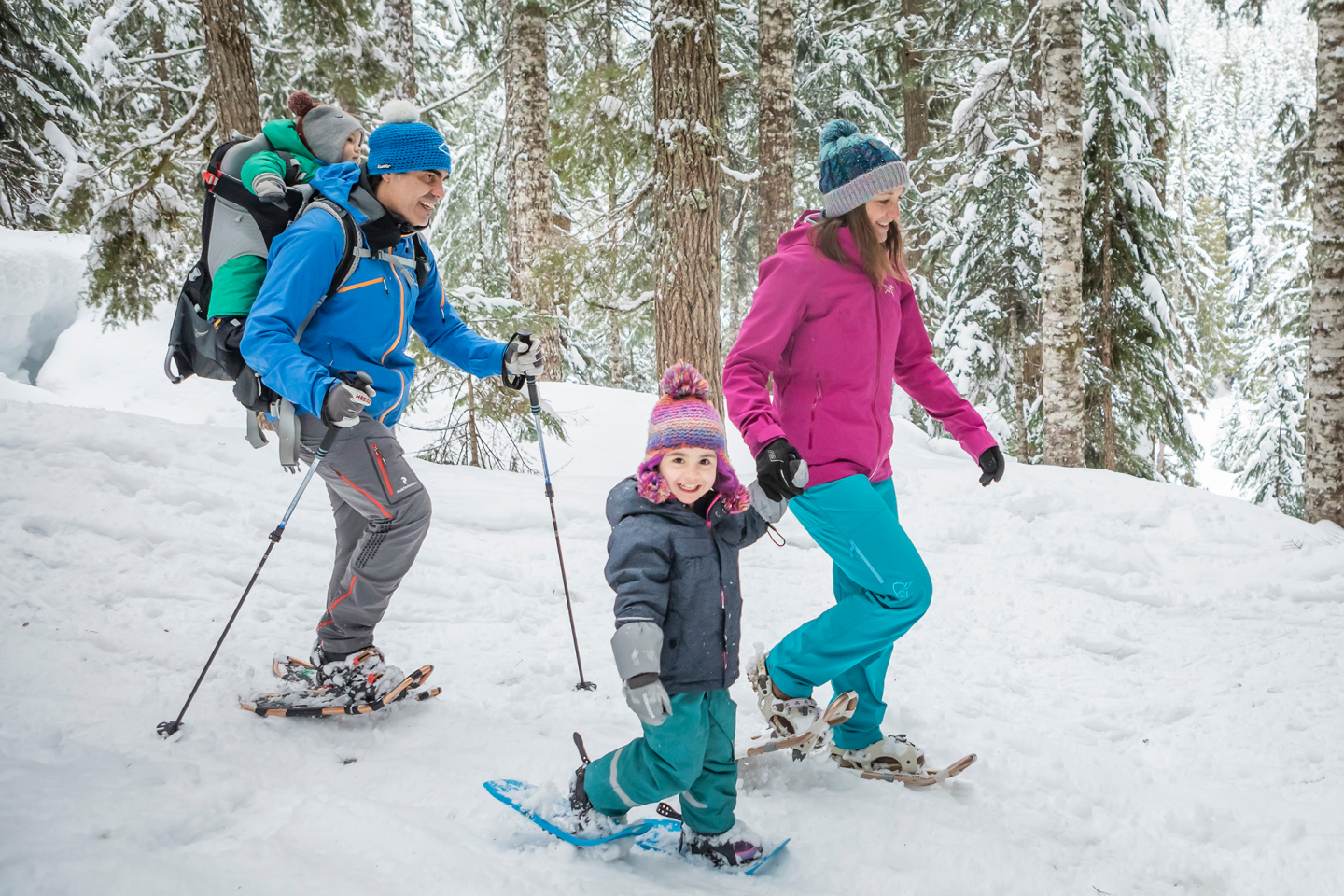 Access over 30km of snowshoe trails
Tickets & Passes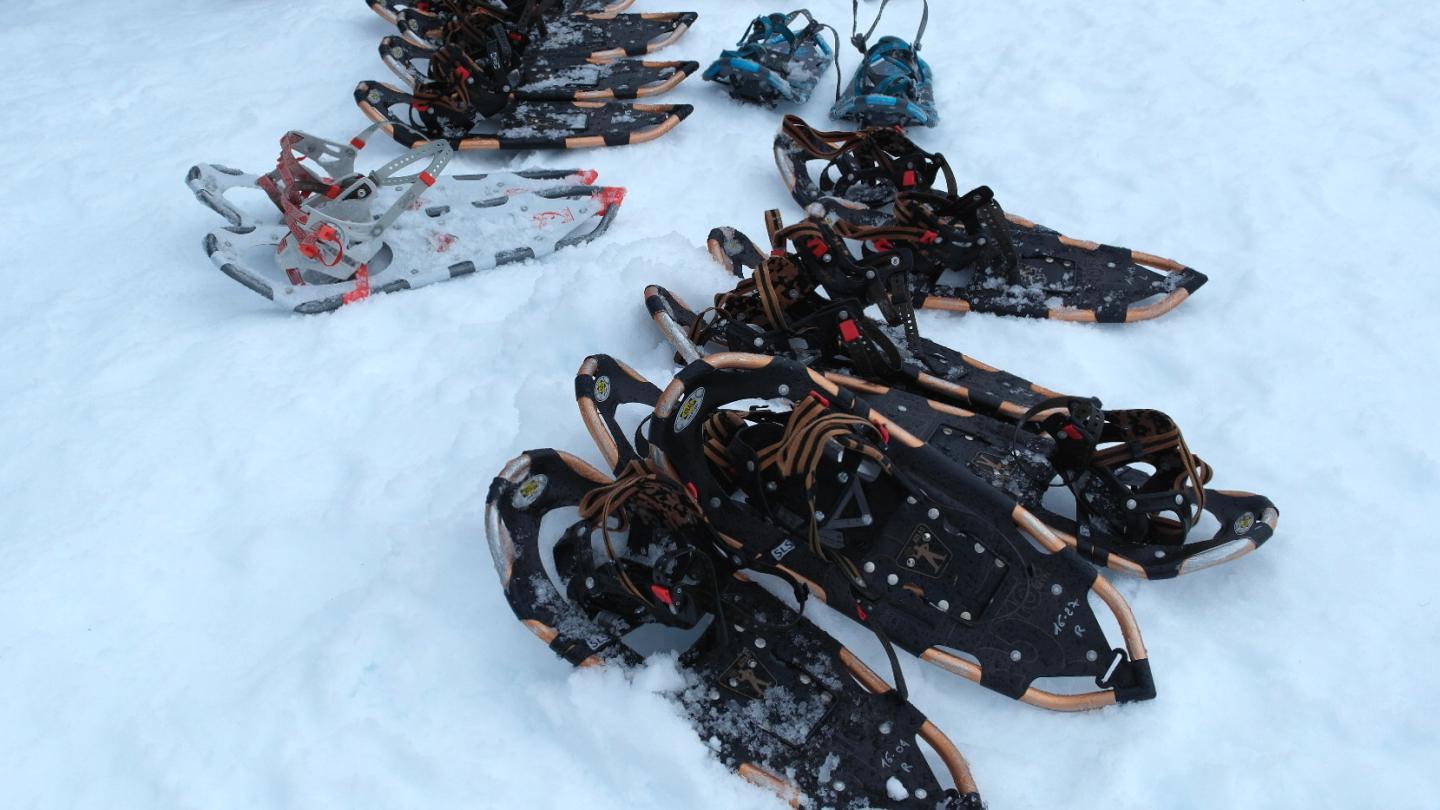 Snowshoe Rentals
Gear for Children & Adults
No gear? No problem. Visit the Day Lodge to rent a pair of snowshoes and let your sense of adventure guide your way. We offer the latest snowshoe models suitable for everyone from young children to adult sizes, poles, and overboots for wetter days.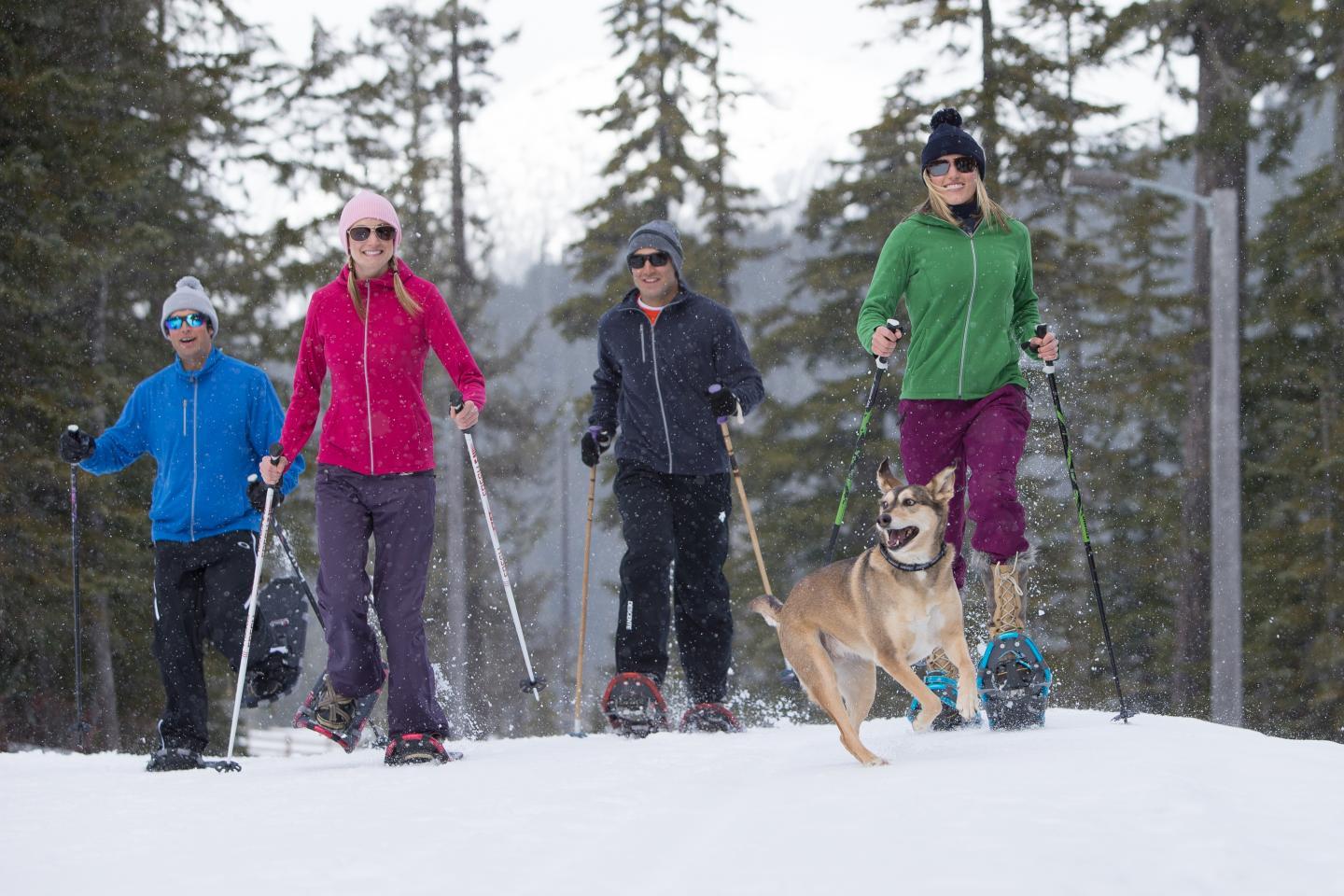 Dog-friendly Trails
Bring your furry friend for a winter adventure
Whistler Olympic Park has the most extensive off-leash area in the Sea to Sky Corridor. Bring your whole family, including your dog, for an adventure in the snow.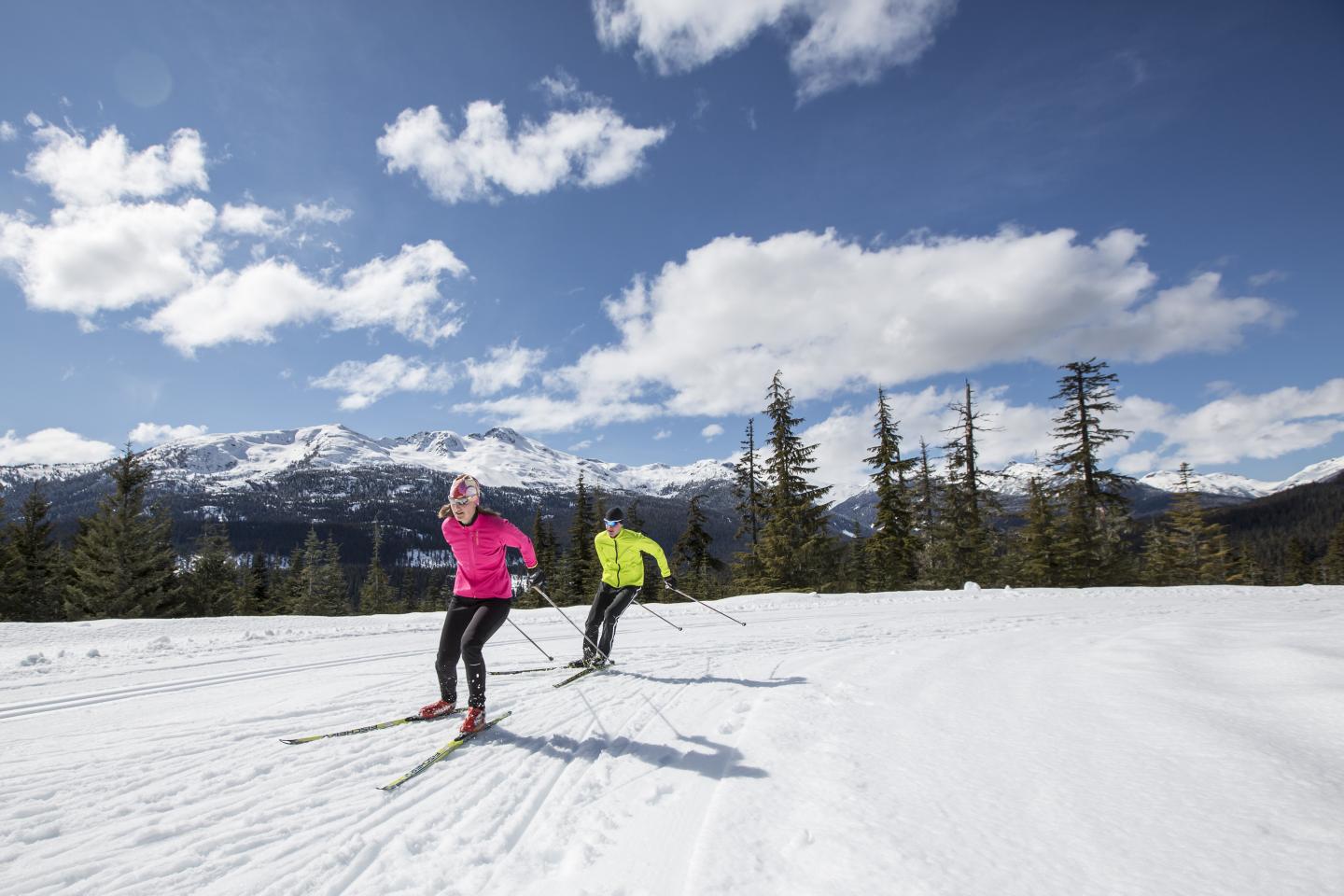 Whistler Olympic Park is proud to be a not-for-profit organization. The revenue from your visit contributes to the success of Nordic athletes & helps maintain our venue for all to enjoy.