Winter Safety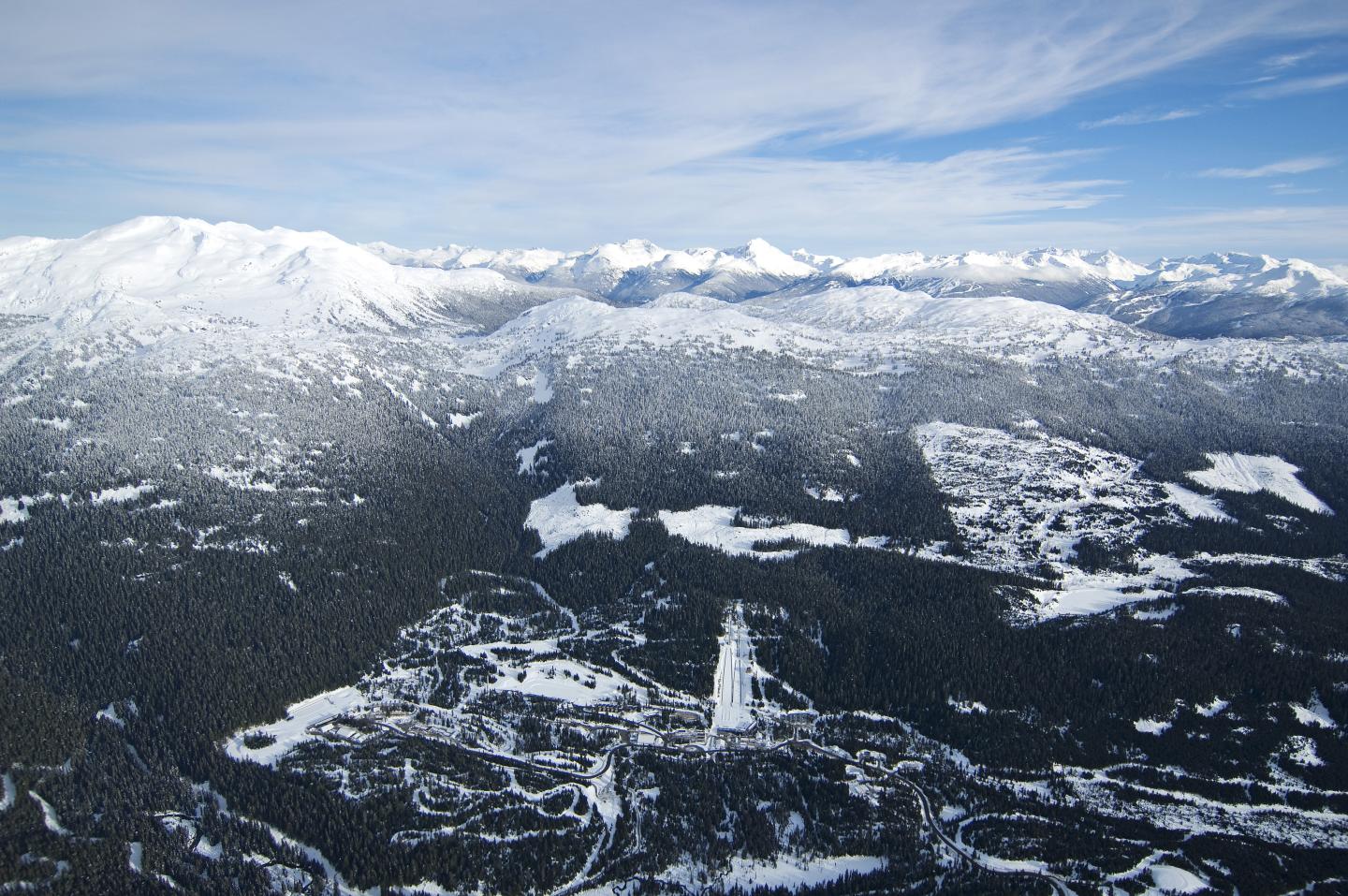 Cross-country skiing, snowshoeing and other activities that take place at Whistler Olympic Park involve the risk of injury. The Safety and Risk Awareness information below is intended to inform you of the risks, dangers and hazards you may encounter and help you to stay safe while enjoying these activities. Whether you are a participant in these activities or a parent or guardian of a minor participant, please take the time to familiarize yourself with the information below before your visit.
Contact/Emergency Information
General Safety Information
During the winter season, Park gates close daily at 4:30 pm (except on Wednesday Nights & special events - check our conditions page for information). All visitors and vehicles, including backcountry users, must have exited the Park before this time.
Please obey all signage & posted rules around the venue.
Dog owners must abide by our dog-friendly skiing & snowshoeing rules at all times.
Check-in with our Guest Services or Ski Patrol teams at the Day Lodge, who can help identify hazards and recommend activities around the venue suitable for you/your group.
Ski, snowshoe and play responsibly!
Exclusion of Liability
For more information, please visit Ski Safety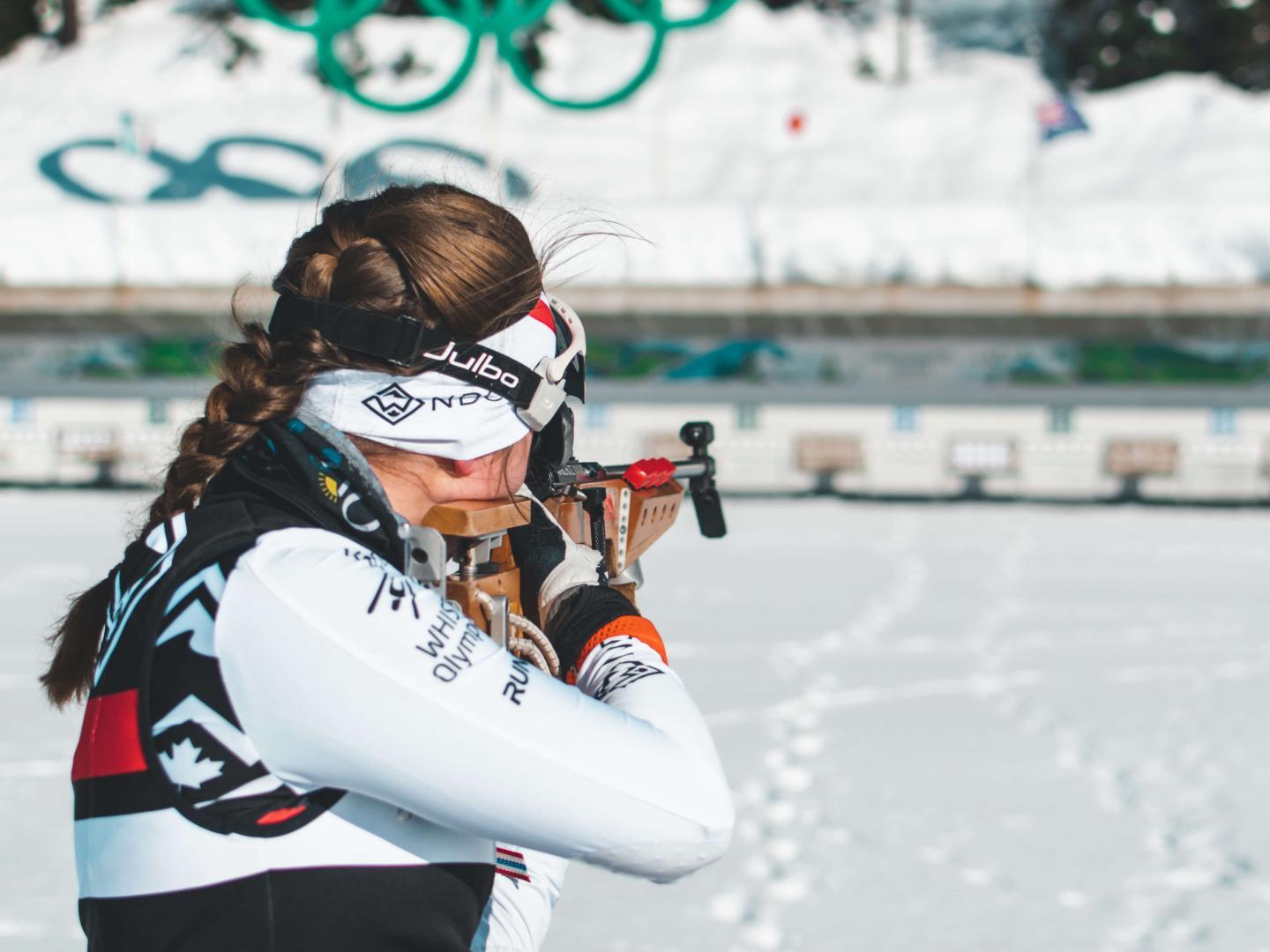 The use of ski area premises and facilities and participation in activities at ski areas involves various risks, dangers and hazards. It is a condition of your use of the premises and facilities and your participation in these activities that you assume all risk of personal injury, death or property loss resulting from any cause whatsoever, including negligence, breach of contract, or breach of any duty of care on the part of the ski area operator. Your legal responsibility as a user of the ski area premises and facilities or participant in activities at the ski area is explained in the following notice, which you will see posted at the ski area.
Specific Safety Information
Cross-country Ski Responsibility Code
The primary safety consideration, and obligation under the Cross-Country Responsibility Code, is to ski in a controlled and responsible manner. Failure to follow the Cross-Country Responsibility Code may result in the withdrawal of access privileges.
There are elements of risk that common sense and personal awareness can help reduce. Regardless of how you decide to use the trails, always show courtesy to others. Please adhere to the code listed below and share with others the responsibility for a safe outdoor experience.
Always check posted trail conditions.
Ski in the direction indicated and obey all posted signs and warnings. Keep off closed trails.
Always ski to the right when meeting on-coming skiers and when skiing on double track.
Yield the track to faster skiers and skiers calling 'track'.
Ski in control. On two-way trails, descending skiers have the right-of-way.
Do not stop where you obstruct a trail or are not visible to others. Move off the track quickly if you fall or during rest stops.
Do not litter. Take out what you pack in. Respect all property.
Report all incidents.
The Park also recommends that you never ski alone. Know the Code — Be safety conscious. It is your responsibility!
For more information see
CWSAA
Skiing and Snowshoeing
Cross-country skiing, backcountry touring and snowshoeing involve various risks, dangers and hazards including, but not limited to the following:
changing weather conditions;
avalanches;
exposed rock, earth, ice, and other natural objects;
trees, tree wells, tree stumps and forest deadfall;
the condition of snow or ice on or beneath the surface;
variations in the terrain which may create blind spots or areas of reduced visibility;
variations in the surface or sub-surface, including changes due to man-made or artificial snow;
variable and difficult conditions;
streams, creeks, and exposed holes in the snowpack above streams or creeks;
cliffs; crevasses;
snowcat roads, road banks or cut banks;
collision with lift towers, fences, snow-making equipment, snow grooming equipment, snowcats, snowmobiles or other vehicles, equipment or structures;
encounters with domestic and wild animals including dogs and bears;
collision with other persons;
loss of balance or control; slips, trips and falls;
accidents during snow school lessons;
negligent first aid;
failure to act safely or within one's own ability or to stay within designated areas;
negligence of other persons;
and NEGLIGENCE ON THE PART OF THE OPERATOR and its directors, officers, employees, instructors, agents, representatives, volunteers, independent contractors, subcontractors, sponsors, successors and assigns.
Nordic Boot Binding Systems
The ski boot/binding system for Nordic skiing may not release during every fall or may release unexpectedly. The ski boot/binding system is no guarantee that the skier will not be injured.
Helmets
A helmet designed for recreational snow sports may reduce the risk of some types of head injuries. In some ski area programs (for example ski jumping) helmets are mandatory. Helmets for recreational snow sports are light, and comfortable and have achieved widespread acceptance. Please note however that helmets have limitations and that serious head injury can still occur even when a helmet is worn. Wearing a helmet is no guarantee of safety.
Trail Ratings
A colour–shape rating system is used to indicate the difficulty of groomed trails within the Park. The rating classifies a given trail according to its relative difficulty when compared with other trails in the Park. Although slope gradient is the primary consideration in assigning a trail rating, other factors come into play — including trail width, normal snow conditions and how frequently the trail is groomed. It is recommended that all skiers, of all ability levels, work their way up from an easy trail so that they can become familiar with the rating system in the Park.
GREEN CIRCLE / EASY
The green circle indicates a relatively easy trail appropriate for novices with basic climbing and descending skills. This trail is predominantly flat with gradual hills and long straight runouts. Neverland trail is suitable for absolute beginners with very limited hill climbing and descending abilities
BLUE SQUARE / INTERMEDIATE
The blue square indicates an intermediate grade of trail that is appropriate for all skiers with competent climbing and descending skills. Blue trails have steeper climbs and descents than novice or "green" trails making them more physically demanding. Blue trails often require cornering and descending together and therefore require more skill to maneuver than novice trails
BLACK DIAMOND / ADVANCED
The black diamond indicates an advanced trail. These trails are appropriate for all skiers that have well-developed climbing and descending skills. A black trail will require precise maneuvering on hills with tight and high-speed cornering.  Advanced trails are the most physically demanding with significant changes in elevation
Trail Direction
All trails are two-way unless signed otherwise.
Tobogganing & Ski Play Areas
There are dedicated tobogganing and ski play areas within the Park. All children must be supervised by an adult when using either of these areas and must adhere to the following rules when using the tobogganing area:
Tobogganing is only allowed in the designated toboggan area, at the bottom of the ski jumps.

Children should be under the supervision of a parent or guardian

Wearing a helmet can reduce the risk of head injury. The use of helmets is recommended

Choose a run that is clear and uncrowded

Please ensure your toboggan/sleigh is in good condition with NO sharp edges

Dress warmly for the outdoors

NO dogs in the tobogganing area

Review the Exclusion of Liability

HERE
Multi-use Trails
There are dedicated trails within the Park for snowshoeing, walking, or skiing with pets. Please be aware that on these trails pets may be on- or off-leash. In addition, certain parking areas have been designated as "multi-use". These are the only areas where pets are permitted in the Park.  The following rules are in place to protect the health and safety of all Park users.
Rules For Pets and Their Owners
For the safety and enjoyment of all, skiers are asked to adhere to our dog-skiing rules:
All dogs brought into the Park require a season or day "Dog Pass" attached to their collar.

All dogs must be on-leash when in any parking area. Please adhere to the signage.

A maximum of two dogs is permitted per user while on the multi-use trails.

Dogs are required to be under the control of their owner at all times while in the Park.

Owners must bag and remove all dog waste from the trails and parking lots (disposal stations are available on the dog-friendly trails). You are responsible for your dog's waste.

Please leave aggressive and disobedient dogs at home. All reports of aggressive or noisy dogs will be taken seriously and investigated. Any dog accused of biting another dog or Park user, or causing damage to property will have its access privileges immediately and permanently withdrawn.

Owners will be held liable for any and all dog-related injuries.

Skijoring, or being pulled by a harnessed dog(s), is not permitted.

Dogs are not permitted inside the Day Lodge, including the deck areas.

Please remove dog waste from the trail surface. This is especially important in the parking areas where owners tend to be 'inattentive.'
Know Before You Go
In addition to the Cross-Country Responsibility Code, here are some additional tips to keep you safe and enjoy your day on the trails:
Weather: 

Plan ahead for variations in weather. Dress appropriately and have properly tuned gear. Warmth and visibility are key safety components.
UV rays are reflected from the snow surface. Always wear sunscreen, and goggles or sunglasses, even on cloudy days.
Cold temperatures increase the likelihood of frostbite. Dress warm, bring extra layers and keep an eye on exposed skin. Go inside immediately if the skin begins to turn white.
Take note of the conditions. When the snow surface is hard and fast, it is easy to ski at high speed, increasing the risk of serious injury if you fall and slide. Be aware of changing snow surface conditions.

Keep hydrated and carry a snack with you to keep you fuelled.
Ski with a buddy.  

Identify meeting points with your group in case you become separated. All group members should know where to meet should separation occur.

Don't overdo it.  Be aware of fatigue, many visitors are on vacation and might not be conditioned to ski long days. 
Snowcats and snowmobiles may be encountered during operating hours. Give these vehicles plenty of space.
Be mindful of where you stop on the trail. When resting, move over to the side of the trail.
Read more in our Know Before You Go sections for cross-country skiing and snowshoeing.
Ski Area Premises
When visiting a ski area, the premise is not limited to the ski terrain – many ski areas, like Whistler Olympic Park, will have day lodges, parking lots, restaurants, tube/tobogganing areas, terrain parks, walkways, access roads and other ski area facilities. You will come across signage throughout the ski area premise that is important to respect and understand.  Please pay close attention to all signage. It is present for the safety of both guests and employees. Failing to follow the directions on these signs may result in the loss of your ticket or pass. It is your responsibility to be aware of signage at all times.
Ski Area Boundary
Most ski areas mark their operational boundaries with fencing or signage.
The terrain within the ski area boundary is patrolled by the ski patrol and some hazards are marked. The area beyond the ski area boundary is neither controlled nor patrolled by the ski patrol. Some ski areas permit skiers and snowboarders to travel beyond the ski area boundary into the backcountry. Backcountry travel can be very hazardous and requires specialized equipment, training and experience. Do not travel into the backcountry if you are not qualified to do so. Some ski areas may close their ski area boundaries or portions of the boundary. A closure sign must be respected and obeyed. Breach of a posted closure could result in the loss of ski area privileges and other sanctions.
Closed Trails
Skiing on closed trails and areas is strictly prohibited. Trails are closed for several reasons: trees have fallen onto the trail, ditches or holes have rendered the trail unsafe, a race or other events are taking place, or perhaps machinery is operating.  Observe and obey all posted signs and warnings. Ignoring these messages may put you at greater risk. Those who violate closures may/will lose lift privileges.
Marking, Flagging, Fencing
There are a number of different signs and markers to indicate conditions, boundaries and warnings on the Ski Area Premises.
All poles, flags, fencing, signage and padding on equipment or objects or other forms of marking devices are used by the ski area to inform you of the presence or location of a potential obstacle or hazard. These markers are no guarantee of your safety and will not protect you from injury. It is part of your responsibility under the Cross-Country Responsibility Code to avoid all obstacles or hazards, including those that are so marked.
Relative Trail Difficulty
The designation of trail difficulty is set by each ski area individually. Skiers and snowshoers should be advised that Green Circle, Blue Square or Black Diamond trails are not necessarily the same as a similarly rated trail in another area. Skiers and snowshoers should work their way up, beginning with the easiest trails, no matter what their ability level may be, until they are familiar with the trails at each ski area.
Walking in Ski Areas
Walking in ski areas should not be overlooked as a risk, with the potential for serious injuries. There are many wet, icy, slippery surfaces throughout the ski area premises. Slips, trips and falls are common and all users should take precautions at all times when travelling throughout a ski area. Ski boots and many types of other footwear do not provide good traction, and extra caution should be used when walking.
Avalanche Safety
Certain areas of the Park pose an avalanche risk. If you choose to travel through an avalanche-prone area, avoid large, steep, lee bowls, gullies, and cornices and choose safer routes: ridge tops, valley floors, dense timber, and low-angle slopes.
Further minimize your risk by:
Not having more than one person in an avalanche-prone area at any time.
Not stopping in the middle of the area.
Watching each person in the area and staying in voice contact.
Having a plan: knowing who is going first, where to stop and where the escape route is.
Backcountry Safety
While the Park provides access to the backcountry, the Park is not responsible for the safety of any persons using the backcountry. For more information about backcountry access click here. Overnight parking is not permitted in the Park. In the event that the owner of a vehicle is unable to be located within the Park, the Park will contact the RCMP who will in turn contact the appropriate search-and-rescue organizations.
If you are planning to travel in the backcountry, minimize your risk by:
Leaving word with a reliable person regarding your proposed route and expected return time.
Researching the route and its hazards: known slide paths, cornices, cliffs, crevasses.
Checking the weather and avalanche danger and having an alternative trip choice available.
Considering group makeup; beacon compatibility, experience, fitness level and group size.
Carrying and knowing how to use an avalanche rescue beacon, a shovel, a probe or probe ski poles.